Today's digital transformation means that there's no longer a need for anyone to attend college or university to learn new skills.
Access to a library of tutorials, how-to guides, and you-tube videos offering practical and theoretical teaching on a variety of techniques means that anyone can become equipped with new skills from the comfort of their own home! 
And graphic design is no different.
I'm not saying you wouldn't need to specialise at some point if you were to choose graphic design as a career, but, as a beginner, you can certainly learn enough from the internet to get by.
As someone who's learnt their own graphic design skills over the years, here is my list of 35 tips that will help a beginner create some great designs.
1) Less is more.
As a beginner, it's natural to introduce all the elements into your design or logo but this is a mistake. You don't want your image to look crowded and to give off mixed messages so it's important to understand the importance of simplicity. There are key elements that you'll need for your design but for anything that is considered an extra, always ask yourself if you REALLY need it.
2) Minimise your fonts.
As in number one, less is more for typefaces too. Use two, three at an absolute maximum, to reduce the clutter of your design.
3) Use white space.
Whitespace creates simplicity and is stylish and sleek when used in design. Graphic designers tend to fill all their space with colour and patterns but while you're 'trialling and erroring', have a look and see what you can create.
4) Combine colour blocks and photos.
To maximise the impact of your photos, join them with a colour block. The contrast is completely powerful and so easy to do.
5) Match typefaces before pairing.
To use two typefaces that don't work in harmony together can be a disaster for your design. While there are some limitations, there are no hard and fast rules about which fonts work best together so it's entirely up to you to decide which your creative eye likes best.
6) Use paper and a pencil first.
Your first sketch won't be the exact design you end up with once you get to the computer but to sketch it out first means you'll have your initial prototype to base your work on. This will help streamline the whole process and will eliminate the need for trial and error.
7) Scan your first draft.
If you do want to create a digital image of your first sketch, you can scan it and load it directly to your design program and use the initial concept as your guide. This will make your design truly unique to you.
8) Colour offsetting is crucial.
Colours are so important and have the power to completely alter the success of your design. To make sure you make the most of the colours you've chosen you must know how to offset the dominant colour that you're working with to make your design interesting and with variety.
9) Use a variety of weights for your typeface.
While it's advisable not to use too many styles of typeface, you can alter up the weights of fonts to make your image unique but without cluttering up your design. A combination of regular and bold in the same typeface will make an ordinary design much more interesting.
10) Remove boxes.
Play around with your images and decide for yourself if you need the box around it! It's a habit that designers are in and while it's not always wrong, it's best practice to make sure that your box needs to be around the image and you haven't put it there purely out of habit.
11)Recreate your favourite pieces.
As a beginner, it will take you a lot of time to do things. The best way to combat that is to practice by copying the designs that you love and getting better and faster. Obviously, if you're going to copy someone else's design you can't do anything with that and it's only for practice, but it will help you become faster at using your new found techniques.
12) Use colour popping.
Colour popping is a great way to attract a viewer to key parts of your design. Colour popping is the technique of contrasting dark colours with a splash of brightness to attract someone's attention.
Example of colour popping:
13) Always format your paragraphs.
When you're designing eBooks and brochures it can be easy to gloss over the importance of correct paragraph formatting. To make life much easier for you, InDesign and Photoshop have formatting settings to make sure that your line heights and formatting remain consistent. If you 're using another program that doesn't have this functionality, remember that this is still important.
14) Use knockout.
The knockout effect is a blending technique where you mask all layers apart from the base layer. It's a really powerful typography effect as this example shows you.
15) Photo knockout.
Using a photo as a knockout technique is just as powerful and is commonly used in videography as well as static images. 
Example of image knockout: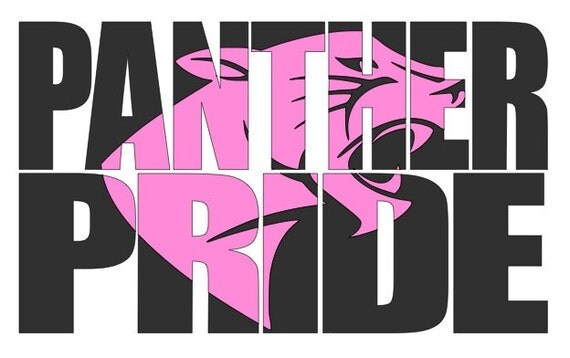 16) Use flat design.
Flat design uses simple elements to create a three-dimensional illusion and is an extremely simple yet effective technique. Flat design takes a minimalist approach to create something great using shadows, texture, and gradients.
17)  Focus on alignment.
Alignment makes the difference between a good design and a great design! It's a really simple technique which will tidy your design up to have it looking organised and symmetrical.
18) Avoid italics.
Italics are hard to read and can have the opposite effect of what you're hoping to achieve. There have been a few instances where italics have worked well but these are few and far between so make sure it works before settling on this as your chosen design.
19) Use design balance.
You can get specific types of balance including radial, asymmetrical and symmetrical. The difference between a balanced design and an unbalanced design is huge. This doesn't refer to an image being symmetrical, it refers to it having the same amount of weight on either side.
20) Always add texture.
Good use of texture can add an extra pizaz to your design which will take it to the next level. If you're looking for a professional element to your design, texturising can do just that but remember to use it sparingly because it's possible to over texturise something which will have the opposite effect.
A great use of texture is shown below. 
21) Use line separation.
Line separation is such a small move which can have a big impact. Either line above and below your subject, or split the line from a solid line into two smaller thin lines between a title and your content.
22) Multiply on top of an image.
It can seem almost impossible to add text to a photograph sometimes because the contrast of colours just doesn't work. Rather than reduce the impact of either, multiply over the background with a darker colour and choose the 'mltiply' setting which will use the image and text to their fullest capacity but make it easier for the viewer to understand what's happening.
23) Sign up to Dribbble.
Dribbble is a community of designers from all walks of life who share their designs and processes with the community. Dribbble will help you decide what you want to aspire to as a designer and are a great source of inspiration.
24) Get creative.
There are so many rules surrounding design that it can be easy to forget your creativity. Remember that you don't always do what the rule books say, create your own rules and if you have a design in your gut then follow this until you're happy with the finished product. Best practice exists to help you and is offered as a guide from designers who have tried and tested methods. You don't have to be a slave to them if you can find a way to make something work, then do it!
25) Start a swipe file.
A swipe file is a collection of design work that inspires you. Use things that talk to you either because of the style, techniques, or the way the design makes you feel and use this as a source of inspiration for the next project you're stuck on.
26) Use white borders.
A white border is something so simple it can be hard to believe it can have so much impact! If You wrap a statement that you need to make an impact in a white border you'll automatically draw the viewers eye to it and make a huge impact.
27) Avoid stock photos.
I don't understand why anyone would want to use stock photos in design. They're not unique and they don't portray a true sense of who you are. If you do want to use them, Pixabay, Pexels, and FreeImages are all free sites but make sure they're consistent and stay within your messaging and brand.
28) Free sites have limited functionality,
Canva, PicMonkey, and Desygner are great sites to use to a point, but they do have their restrictions. If you're committed to graphic design, while programs like Photoshop and Indesign can be daunting when you first start out, they'll equip you with a much better understanding of techniques as you grow so that you can excel as a designer.
Start as you mean to go on!
29) Use icons.
Icons are so simple but get the message across so well. They break up long blocks of text and help your website or brochure flow and encourage viewers to take action. Team icons with the colours of the brand for an awesome effect which simplify the design.
30) Scale your design down.
Creative scaling of your design can heighten the interest of your viewer and make the composition much more stimulating to your viewer.
Combine with texture, a background, or some text to keep it interesting for appropriate platforms.
31) Scale your design up!
In the opposite way, scale up your designs to fill any white space creatively. This is a great way to get your point across faster and is particularly useful in mediums like Pinterest where you need to do this quickly.
32)  Make sure you're organised.
This isn't so much a design tip but more a processes tip. Make sure your software, designs, and files are always categorised in order so that when you go back to your old work or if you have to hand a design over to someone to adapt, it's always easy to find.
33) Practice makes perfect.
You need to practice, practice, practice if you're ever to become a good designer so you need to be prepared to put the time in.
BriefBox is a library of briefs that you can choose from to practice in a variety of techniques and styles.
Practicing design every day is truly the only way to excel.
34) Be you!
It's important that while the rules are there you develop your own unique style and become the type of designer you want to be. Your own style will develop naturally the more you design but it's important that you stay true to this and don't just follow what everyone else is doing.
35) Ask for feedback.
As a creative, it can be hard to ask for feedback but it's essential to learn from it if you're to have any success. Feedback is subjective so don't let it knock your confidence but you mustn't be precious and use it as a real opportunity to learn from those with more experience than you.
Have we missed any? What are your beginner's tips for graphic designers? Let us know in the comments below!