Deixe o acompanhamento para nós.
Contrate um Gerente de Projetos hoje.
Encontrou o freelancer ideal, mas não tem tempo de gerenciá-lo?
Deixe a entrega conosco.
Entre em contato hoje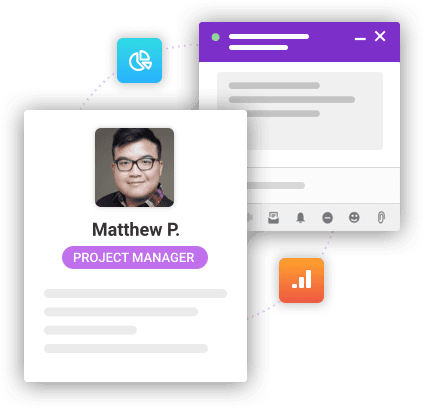 Pague Por Hora
The service will be charged on a weekly basis on Monday 9 am PST for the number of hours the Project Manager has worked on the project during the previous week.
Faturado Semanalmente
Adicione um Gerente de Projeto a seu projeto por apenas R$35 per hour. We'll only charge you for the hours actually spent working on your project, and we'll keep it transparent via updates and reports.

Cancel Anytime
If at any time you change your mind, you just have to let your Project Manager know and you will only be charged for the time spent so far.
Melhor Comunicação
Encouraging discussion, encouraging productivity
Keeping regular communication with your freelancer can be tricky. Your Project Manager will keep in touch regularly on your behalf, ensuring tasks are clear and there are no delays in the delivery.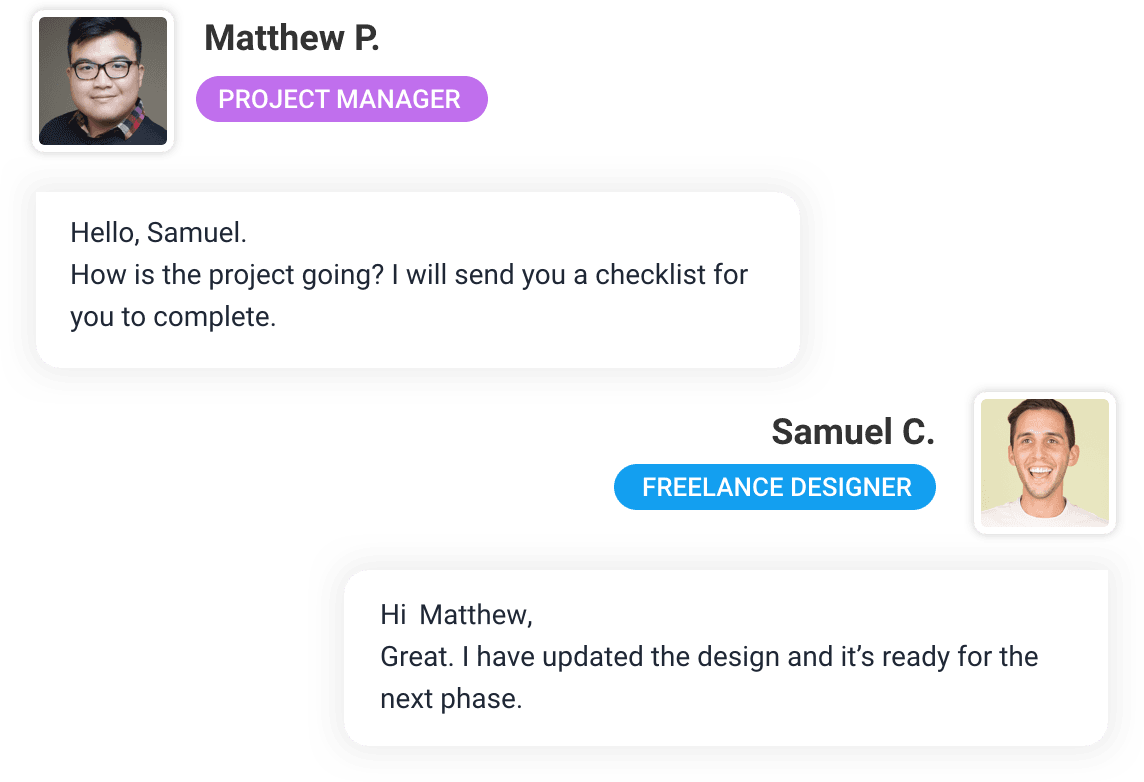 Relatórios Regulares
Obtenha atualizações de progresso diretamente na sua caixa do correio
Remain on track by receiving continuous updates from your Project Manager. You will receive guidance and help throughout the whole process.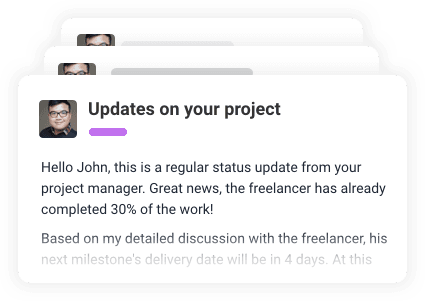 Managed Timelines
Nunca perca seus prazos
If your project requires an allocated timeframe, hiring a Project Manager is the best way to ensure on-time delivery. We can advise you on the best timelines and provide realistic estimations.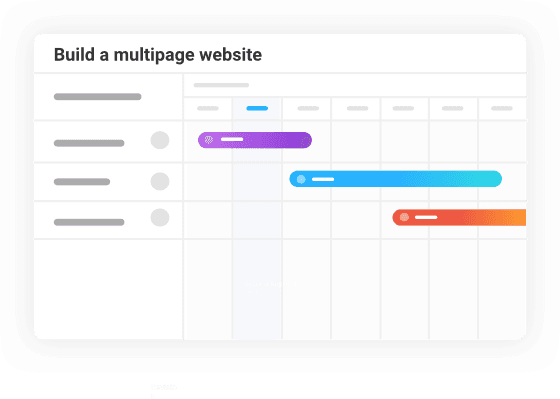 Every project is different, but here's what you can expect
Small Projects
E.g. Logo, branding, stationary, one page website
Time on project
1 - 5 horas
Taxa do Gerente de Projeto
R$ 35 - 175
Projetos Médios
E.g. Multiple pages website, payment and booking systems
Time on project
10 - 20 horas
Taxa do Gerente de Projeto
R$ 350 - 699
Projetos Grandes
E.g. Apps, eCommerce website, software development
Time on project
20 - 40 horas
Taxa do Gerente de Projeto
R$ 699 - 1398
Taxa do Gerente de Projeto
Pequenos Projetos
E.g. Logo, branding, stationary, one page website
Projetos Médios
E.g. Multiple pages website, payment and booking systems
Projetos Grandes
E.g. Apps, eCommerce website, software development